We know there is no passage of time without revolution. And this also happens in our way of living the house.
But how will living in 2020 look like?

Let's find out 3 trends that will dominate next year.
SMALL HOUSES YES, BUT SUPERLY ACCESSORIES
Modern spaces are increasingly restricted and to overcome this "problematic" winning idea is certainly the stylistic continuum throughout the home (great for those who love open space). Coatings, materials, have been sober and natural and accompany the eye towards the concept of infinity. So a small space that, due to optical illusion, becomes spacious and super-equipped. To come? Entering a few furniture, fluid, versatile and multi-function to have everything at hand in a small number of square meters.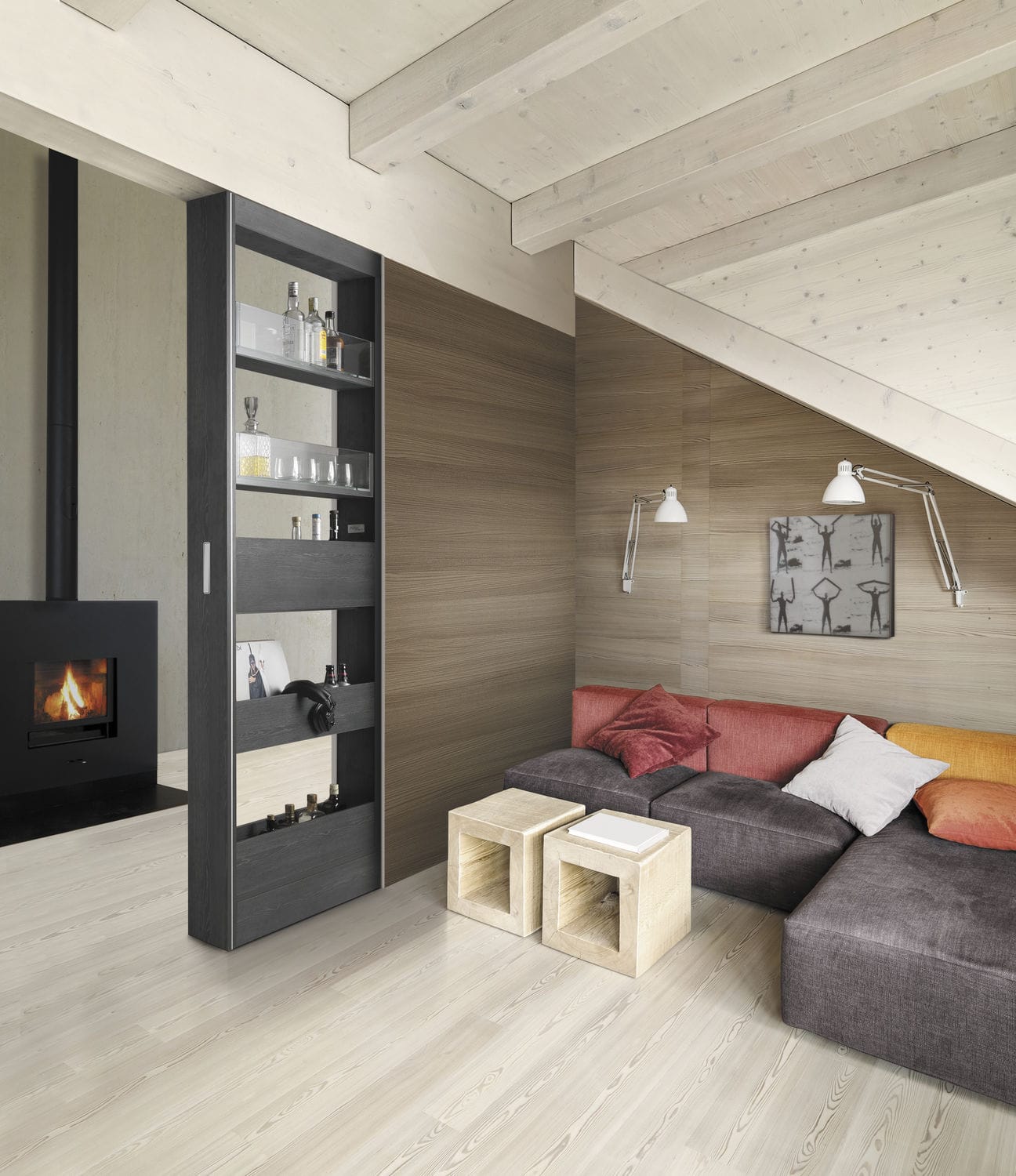 In the photo: multifunction sliding wall by Protek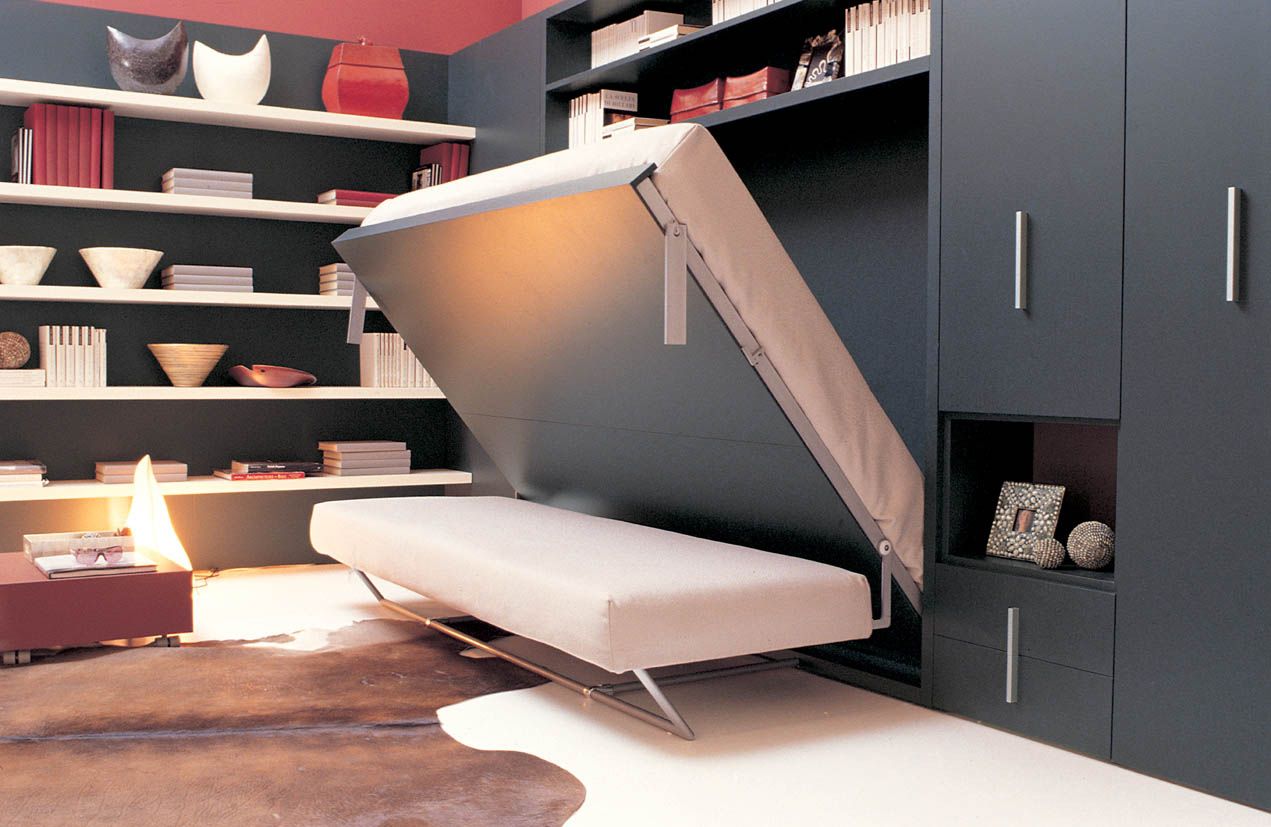 In the photo: space-saving solution by Clei
SUSTAINABILITY AS A STYLE OF LIFE (AND OF EMOTIONS)
The trend that continues to dominate is certainly the attention to the environment and the sustainable effect in all fields. In furnishing we find a great use of wood and natural materials (such as iron and leather) that reconnect man to nature. It is a well-known concept, but the real novelty came these materials are treated: new techniques that make the surfaces more lived, unique, thus stimulating emotions and sensations in those who look at them and caresses them. To highlight is the recycling or lightening of wood for less waste of material and therefore respect for nature. Great sources of inspiration are the soil and minerals with traces of coal, all influenced by an urban and technological accent.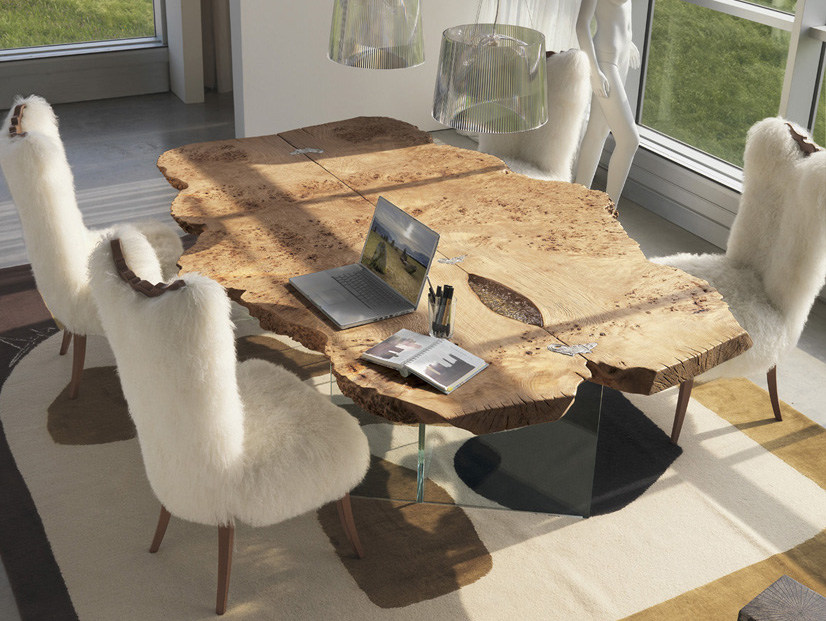 In the photo: Sidney table by Bizzotto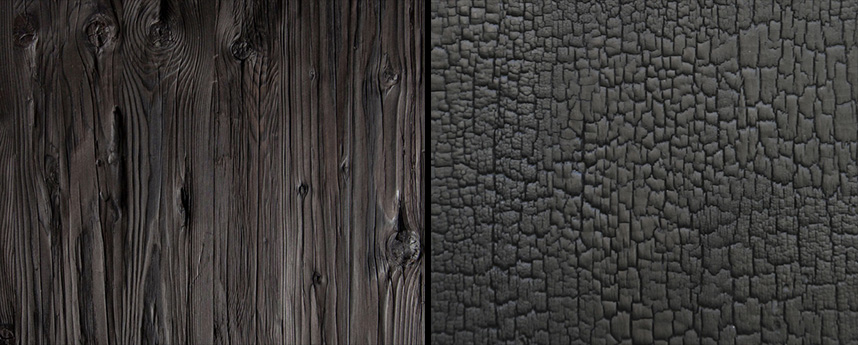 In the photos: flame-treated woods by Haute Material
WHEN RUSTIC AND INDUSTRIAL JOIN
Third and last (not in order of importance!) It is a new style born from the fortunate encounter between the rustic and the industrial. We are talking about the "rustrial", not a original neologism that however highlights a strong new need for tomorrow's living. In fact, industrial aesthetics still works, but warmer, more welcoming, less raw or spartan. Thus the balance between the opposing forces that give life to the perfect