Last week I spent a couple of days at Cersaie, the International Ceramics Exhibition in Bologna (Italy), and today I want to talk about coatings, which can be applied to floors and walls.
2020 will be nothing but the reconfirmation of the 2019 trends, but with the addition of some new technical features. We are always talking about porcelain stoneware, the ceramics of the 21st century. The trends speak of two different moods, conceptually opposing each other:


1) maxi slabs formed for infinite continuity without joints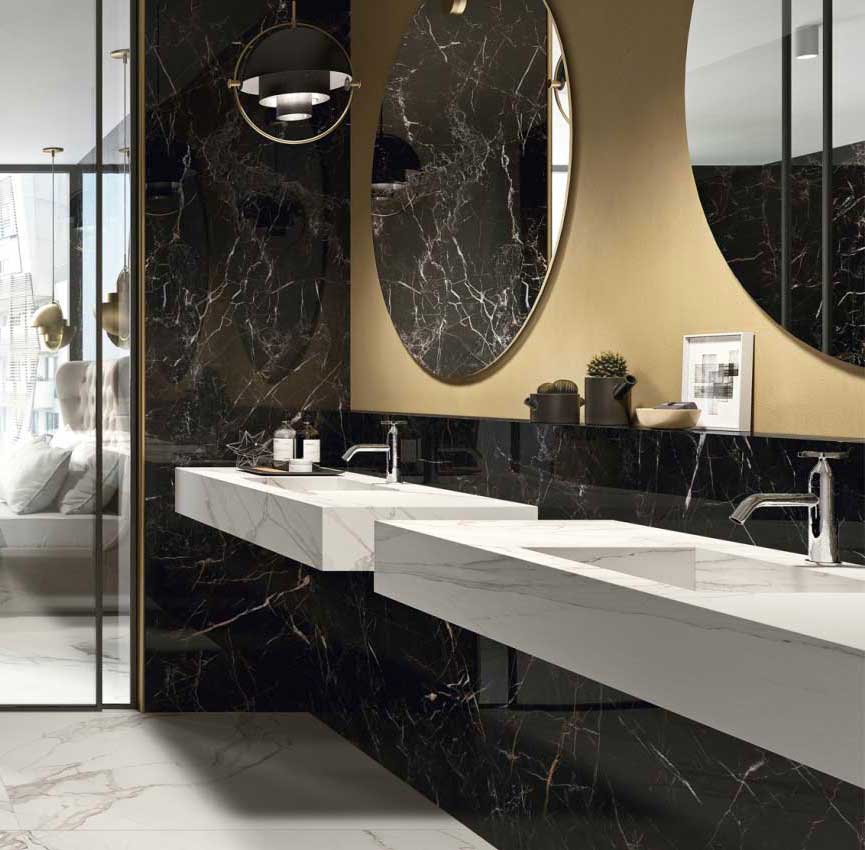 2) small format elements such as hexagons, small rectangles and squares that divide up the space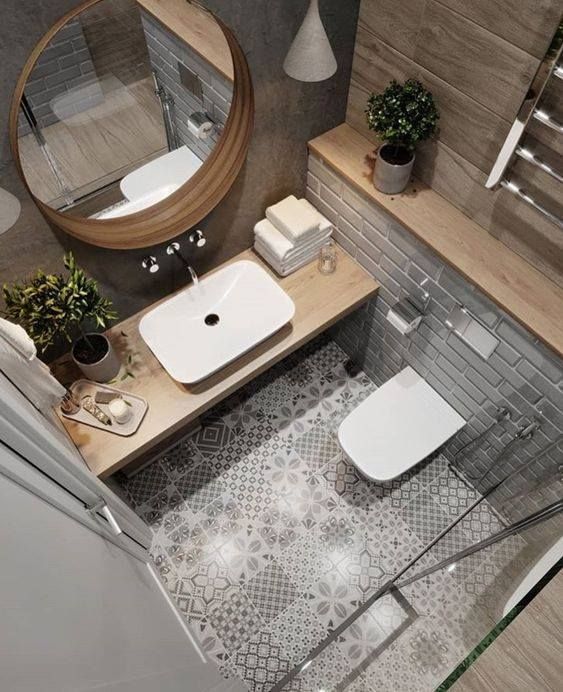 Today the bathroom has become a real room and is the second most lived-in room in the house, especially by the Italians. It is an intimate, reserved and strongly linked place to psychophysical well-being, where people can find themselves, and this is why the choice of materials, colors and lighting are fundamental in the design.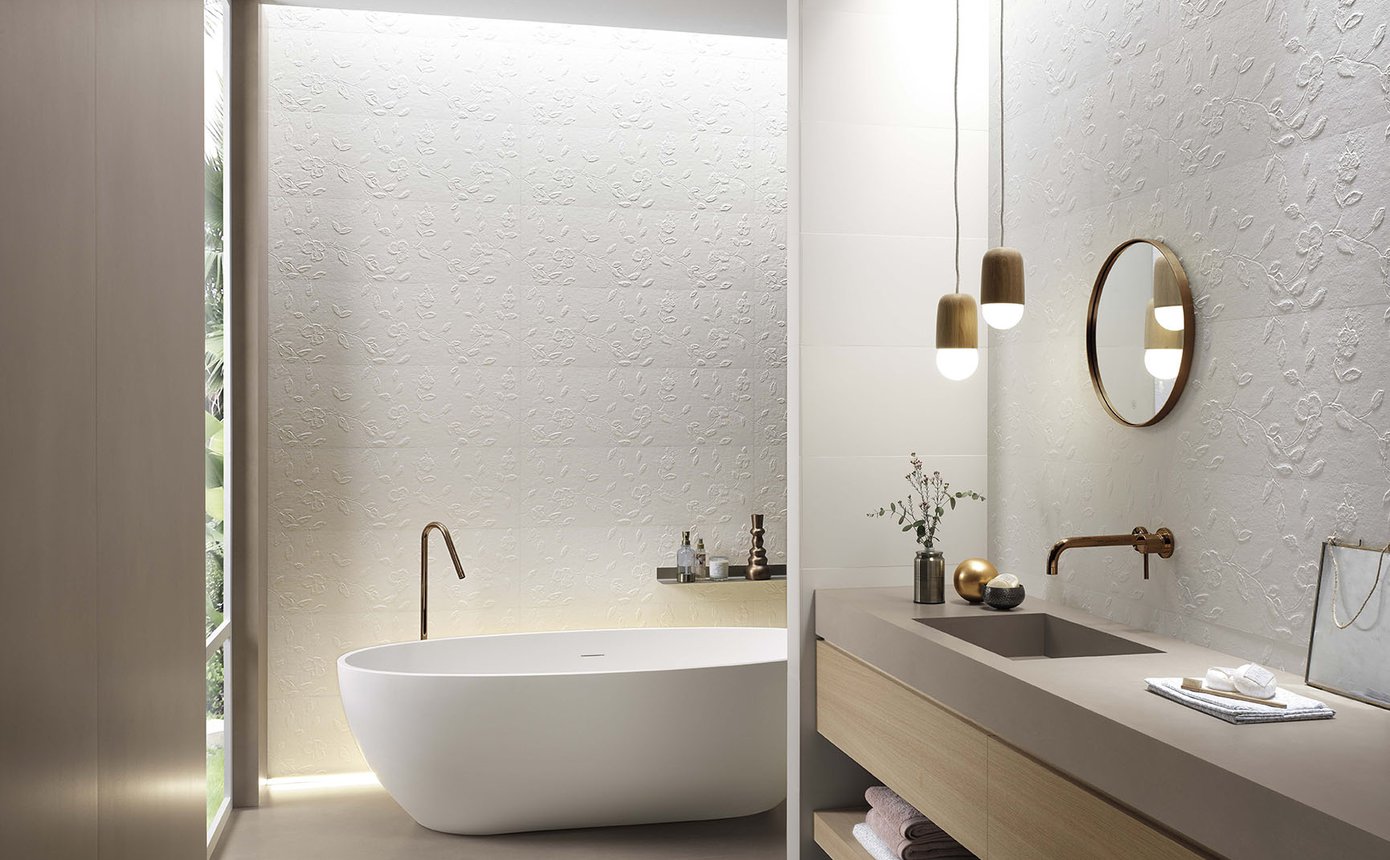 A strong return to the design of the 70s: decorated tiles, stones and mosaics, in more eclectic dresses of course, available in basic colors, but also pastel, blue and green shades. It is very important to involve all the senses, especially touch. Take for example a bathroom with a pebble floor. Walking barefoot encounter with plantar reflexology, an excellent therapy to alleviate tension, improve circulation and relax the legs. Therefore, pleasant environments are created, reminiscent of wellness centers.

The alternative is the use of large format slabs that recall dark colors inspired by stones, the sea or plants in the "wallpaper" version. We find situations above all inside the shower, where a high covering is needed, or in medium / large-sized bathrooms so as not to oppress the spaces.

By popular demand it is again the jungle mood, which thanks to the presence of green increases the feeling of relaxation and expands the perceived space. But be careful! We are not talking about wallpaper - a solution already seen - but of large format slabs. In this case, the timeless elegance of the upholstery is combined with the technical advantages of ceramic.