The rug, traditionally considered as a cult object of the bourgeois house and almost forgotten in the last decades, has just been recently reintroduced into furnishings and has become the protagonist of interesting experimentations.
With geometric and irregular shapes and created by combining different materials, the rug is today more and more versatile.
It fact it can be used to enhance the surrounding environment or on the opposite it can become a dissonant element in the room, finally it can be transformed into an original decorative element if hung on the walls and used as a tapestry.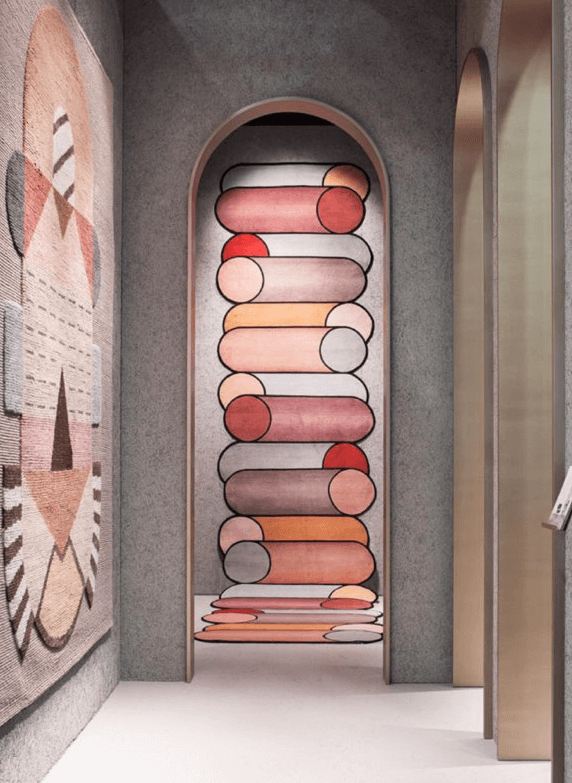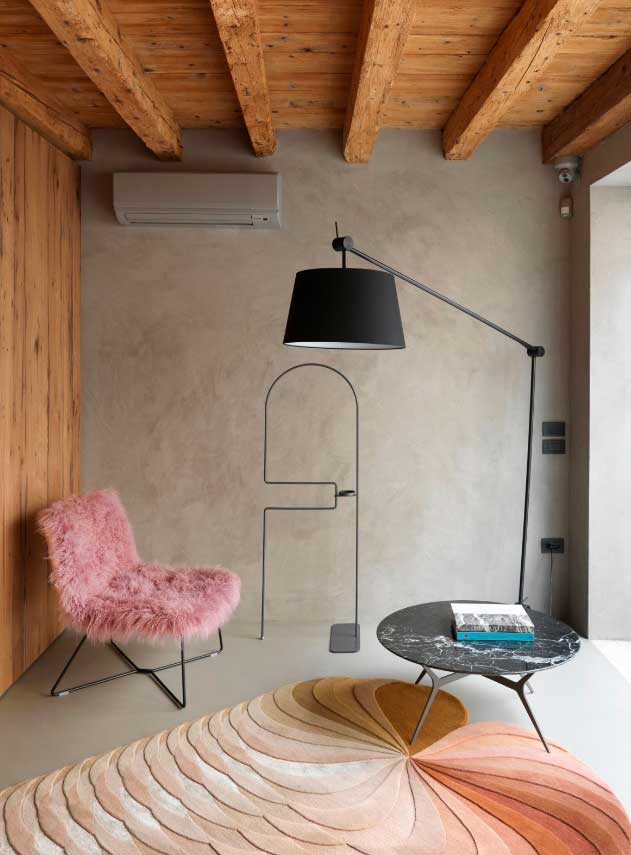 But the modern rug does not only contemplate geometries, in fact it can play with shades or blocks of colors that extend themselves on sofas and poufs coordinating with them, or it can be made with different materials that, despite conveying different sensations of warmth and comfort, give three-dimensionality to this object of design.
Patricia Urquiola for Gan-rugs

Finally the design carpet is modular and made on project, which means that it can be customized according to the tastes and needs of the customer who can choose between different compositions or adapt it to its own room.